Denne gang er nyhedsbrevet er rigtigt brev fra Wahome, som er ansat på Lipela. Han skriver og fortæller om børnenes ture med skolen.
SCHOOL TOUR
First much greetings from Lipela children's home and staff.
The tour was organized into two groups. the upper classes and the lower classes. The upper classes were going to Nairobi. The day of the tour reached, and we started at 5 am in the morning. Lipela was given a chance for a member of staff to accompany the children and he was Wahome.
We arrived Nairobi safely. The places which we were visiting were: Nairobi safari walk, Bomas of Kenya, Snake park and finally museum. All these places the children were very happy, because this was the first time to visit these places.
After all these we arrived home at about 9.pm,
The lower classes went to Nanyuki through Solio ranch, Bantu lodge and air strip, They saw a lot of things and were quite happy.
To all those who went for the trip, we have a lot of thanks to you for what you did by paying the trip.
The picture of the tank I will send you this week because am in Nanyuki, and I was told I have to go to Nyeri for the pictures to be processed. That why I have sent the pictures taken by Ann Christine from Denmark.
God bless you.
Børnene ved den nye vandtank, som Jennifer donerede til Lipela i sommer.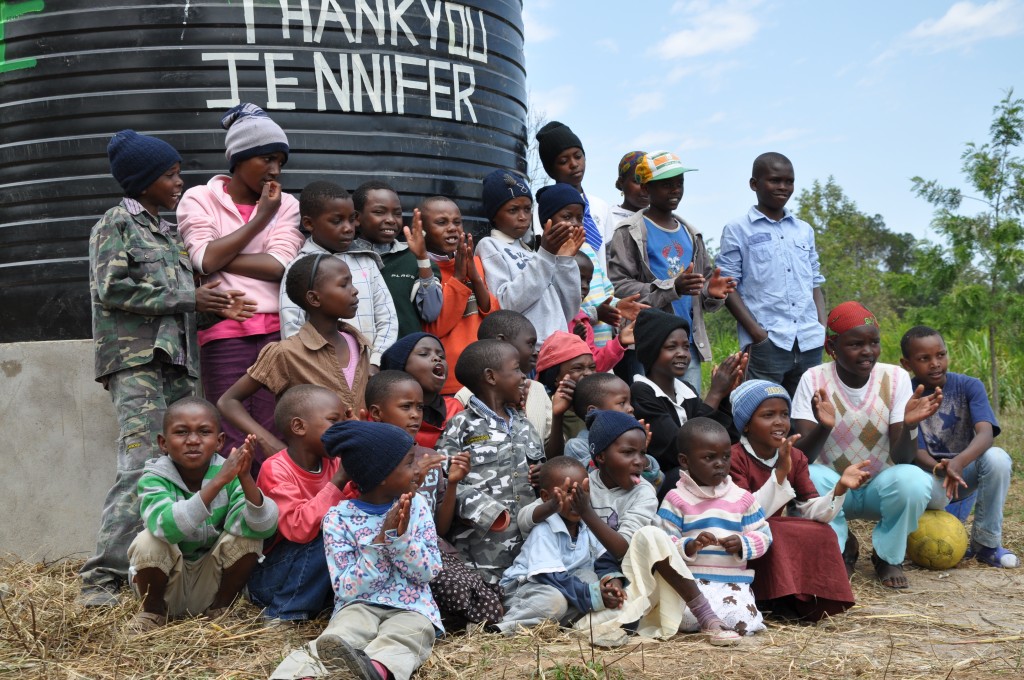 Lisbeth Bramaholm